Uni-Prox 1.4 g Mounting System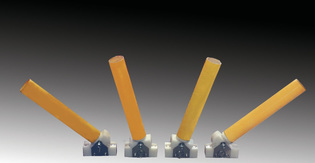 Description: The solution for variable angle firing. The Uni-prox features a common angling fixture for universal mounting of any 1.4 g and 1.3g up to 3" product. Universal thread mounted adapters allow for compatibility across the industry. Can be attached to your existing firing set up. Unique high shock wave saddle swivel base can handle the harshest kickback forces. Materials - Stainless steel components for decades of use. Users can make their own holders using the universal thread standard NPT 1-1/4" 7 thread. This one-time investment mounting system will work with any size show!

Call/email for pricing.