Assurance Pod System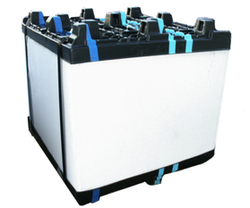 Model: SS-RK-POD

Description: Pods are the solution for Mobility! These Pods are designed to put in place and shoot. The pods are filled with foam which allows them to float in water which could replace expensive barge rentals. Pods can be mounted on trailers for mobile applications. Pod configurations are: 90-3", 49-4", 35-5" and 25-6". Internal welded steel frame assures safety with NFPA 1123 recommended spacing. Durable UV resistant outer materials allow for outside storage year round. Water resistant cover is great for difficult climate situations - rain or snow. Custom designs available.

​Call/email for pricing.
---